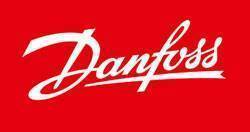 New Danfoss Dealers Wanted

Radiant Wholesale Supply has changed from a Retail Sales Company to a Dealer/Distributor Company. If you are interested in being a Danfoss Dealer, email or call us at 605-999-0073 to see if you qualify for the Dealer Program.
Danfoss Dealer Program through Radiant Wholesale Supply includes, but is not limited to:
Technical Training/Instruction, Locally & Nationally
Auto Cad Lay Out Design & Installation Drawings
Super Pricing - often better than wholesalers pay, for qualified dealers
Trade Show Support
Free Danfoss Catalog sent upon request 605-999-0073 or email us.
Products
LX Floor Heating Mats & Cable
Highest Comfort Levels with Maximum Energy Efficiency.

Timer/Contactor Panels
Including GFEP protection
TX Mats & Cable
In 6 & 9 watts per lineal ft. offer larger diameter, higher heat output for below floor installation. Typically used in Shops/Basements/ Garage/Industrustrial/ Commercial.
GX Snow Melting Mats & Cable
12 watts per lineal ft. is a permanent solution to the problems caused by cold weather. Improves safety, no chemicals, no machinery, no hiring outside services. Ideal for sidewalks, driveways, parking lots, stairs, ramps, and bridges
PX Pipe Freeze Protection
Comes in fixed wattage or self-regulating.
Variety of easy to use and view Thermostats including WIFI compatible


Automatic Snow Melting Controls

For more information on these products, view catalog below. Request the Installation & Warranty Manual